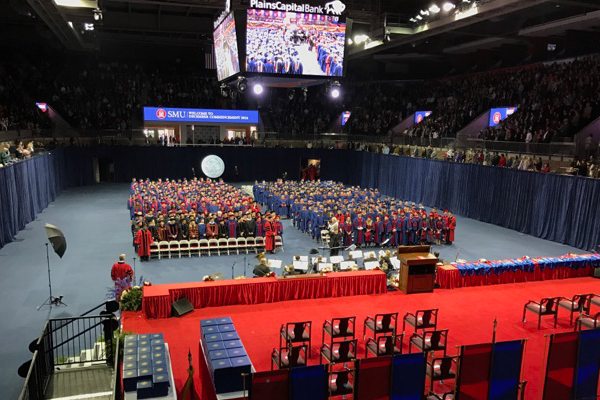 On Saturday, December 17, 2016, degree candidates, faculty, and staff assembled in the Moody Coliseum for the all-University Commencement Convocation. The ceremony brought together disciplines from SMU's seven degree-granting schools. Among them were fourteen graduates of the inaugural Master of Science in Data Science class. Dressed in academic regalia and surrounded by their loved ones, students and faculty entered the coliseum to grand processional music. Each graduate walked across the stage and was individually recognized at this ceremony.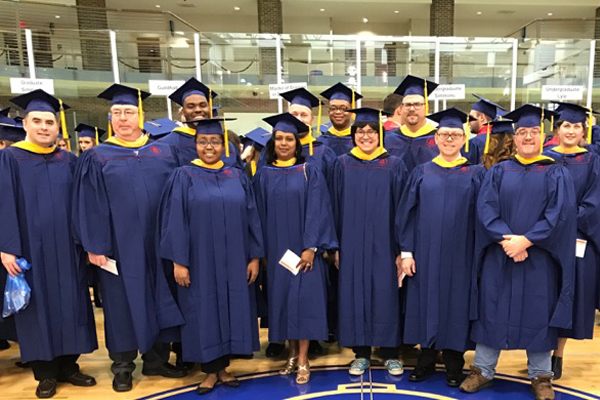 (Back row from left: Ralph Taite, Kevin Durham, Kareem Williams, Jason Brazeal, Carl Bryant, Christopher Myhill, Carrie Garcia – Front row from left: Nicole Merkledove, Sujatha Chinnappa, Ryan Abella, Michael Burkhardt, James Taber)
The 2016 commencement speaker was retired Dallas Police Chief David O. Brown. Brown is a Dallas native and a 33-year esteemed veteran of the Dallas Police Department. Building and maintaining strong, transparent relationships with the community had been Brown's focus since becoming chief. During his tenure, Brown transitioned the department to a community policing-focused organization and implemented policies and training to ensure citizen and officer safety. He also expanded several community outreach programs and youth centered programs.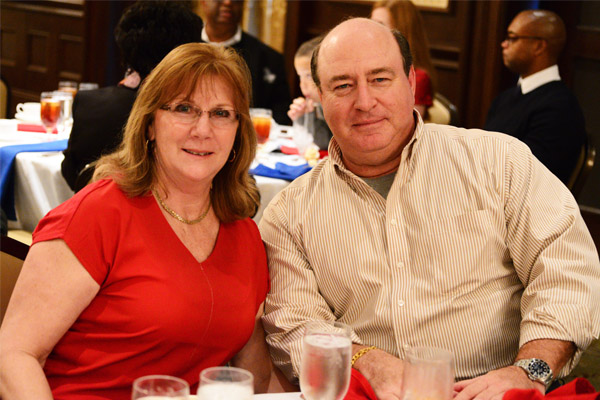 DataScience@SMU graduate, Kevin Durham, celebrates the completion of his program with family.
Following the ceremony, graduates and their families gathered for a reception luncheon at the Dallas Country Club, where they shared stories, hugs, and even made some new connections. Many family members were delighted to put faces to names, and finally meet their loved one's classmates. There was a great sense of pride in the room as they looked back upon their accomplishments together with the family and friends who supported them throughout the program.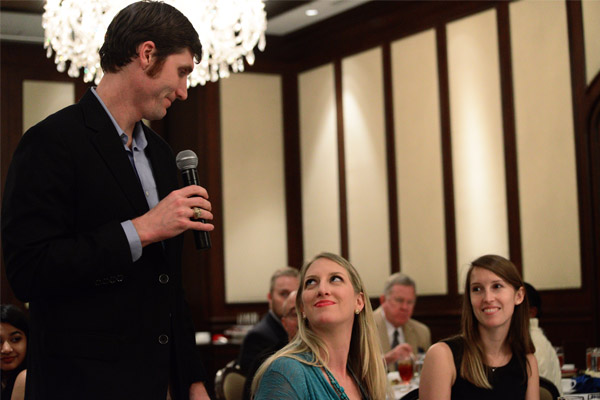 DataScience@SMU graduate, Brian Mente, takes a moment to thank his family for their support as he completed the program.
This master's degree allows me to apply data science principles and practices to my domain of expertise, cybersecurity. As a result, SMU has set me apart – there is no one on my team with this skillset. – Carl Bryant, DataScience@SMU graduate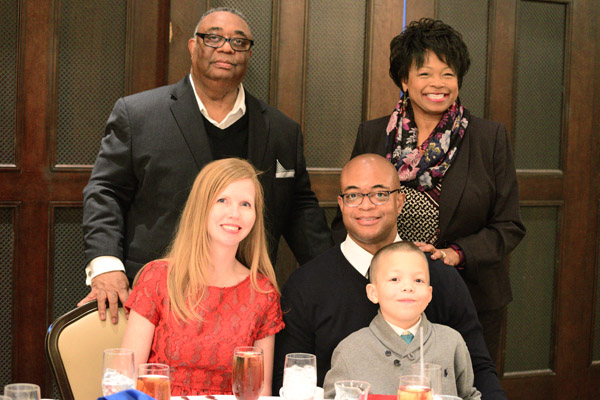 DataScience@SMU graduate, Carl Bryant, celebrates with his parents, wife, and son.
While the DataScience@SMU program is delivered online, the online learning platform offers a highly collaborative environment. Coupled with the requirement for each student to partake in two on-campus immersion experiences, graduates have had many opportunities to develop life-long relationships with their fellow graduates as well as faculty. Many students complete the program from all over the United States, and internationally. Though they have completed their program, graduates were keen on making plans to reunite with their classmates in the upcoming year.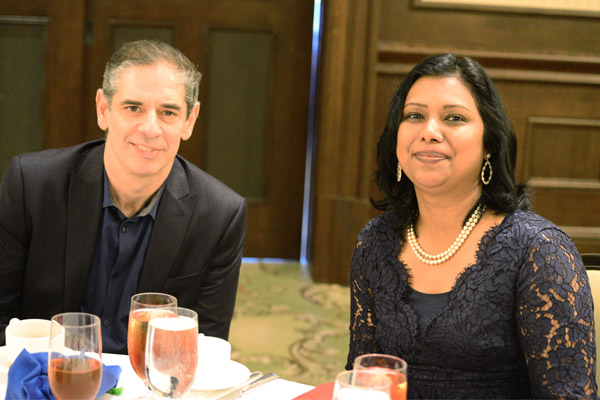 DataScience@SMU faculty member, Professor Ira Greenberg, and graduate Sujatha Chinnappa had time to reminisce over the last two years in the program.
I have learned a solid foundation of data science skills and tools that I am already using at my current job. Starting with identifying cases for analytical uses, building strategic roadmaps to effectively implement statistical products. I believe this program has set me up for the next phase of my career. – Sujatha Chinnappa, DataScience@SMU graduate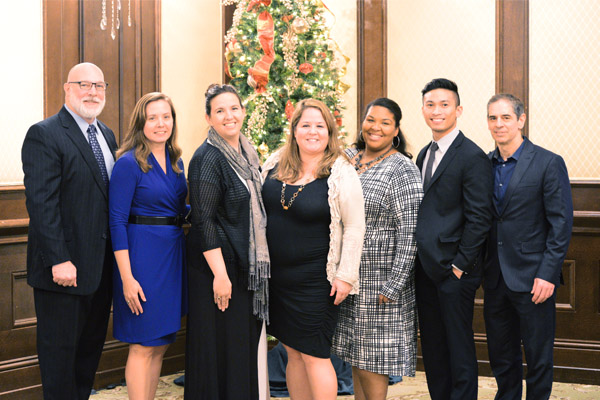 (DataScience@SMU faculty and staff from left: Daniel Engels, Monnie McGee, Kimberly Rutigliano, Jennifer Buenrostro, Phylicia Gibbs, Mark Salvador, and Ira Greenberg)